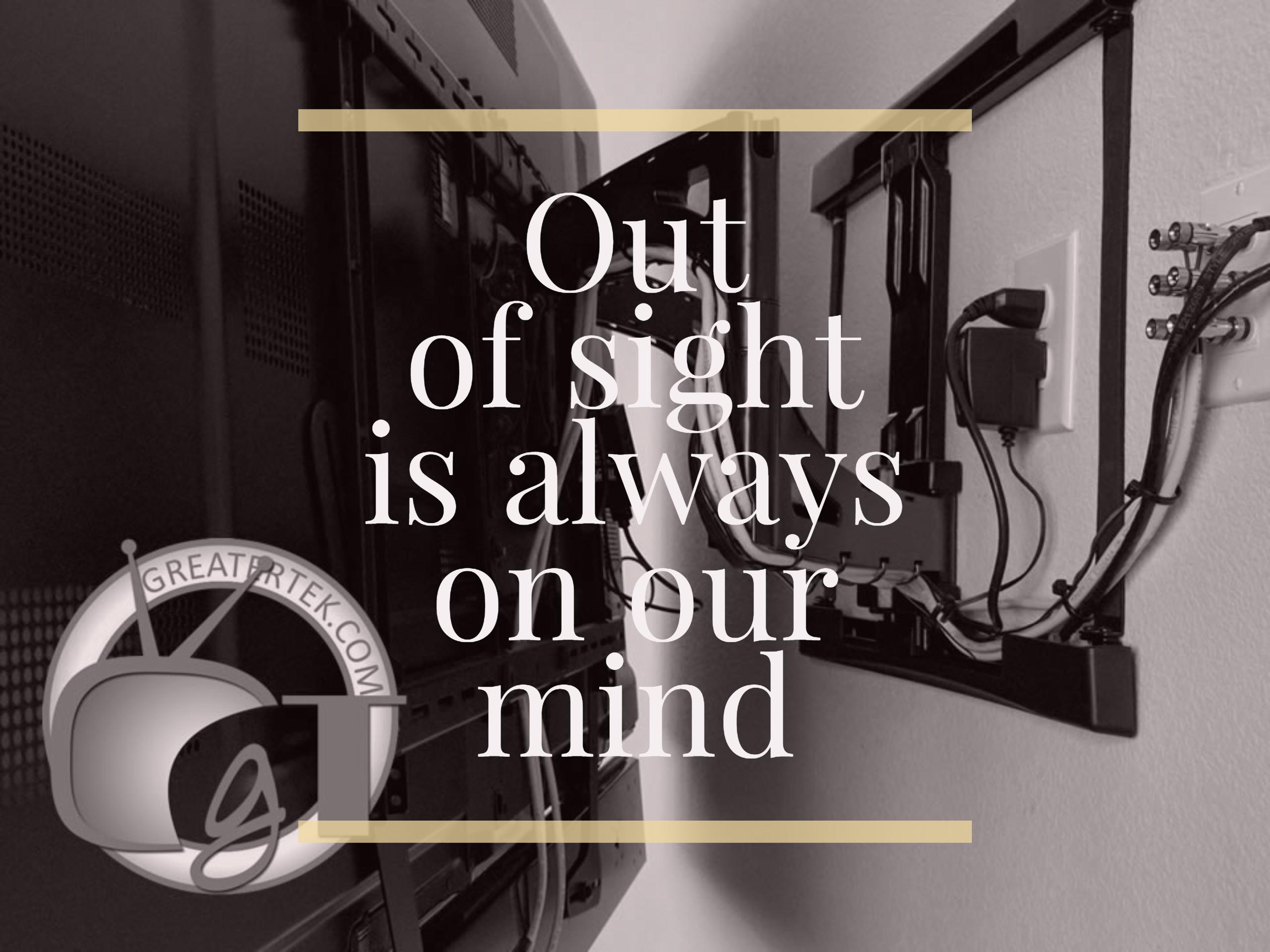 One of the hallmarks of a great television installation is not just seeing your beautiful tv floating against the wall, but it's also in what you don't see.  No messy HDMI cables or power cords obstructing an otherwise perfect view.  When planning your tv installation, here are some tips to help your installation turn out like the pros.
Consider an in-wall wiring kit, like this one from Arlington Industries.  You can still get your wires hidden in the wall, but you don't have to be concerned with messing with existing electrical plugs.
Protect your investment with a power conditioner.  Spending a little up front on something like this from SnapAV can ensure your equipment lives a long, full life, and it's easily wall-mountable.
Zip It!  Keep cords wrangled with plastic zip ties or even velcro straps to lend the ultimate professionalism to your project.