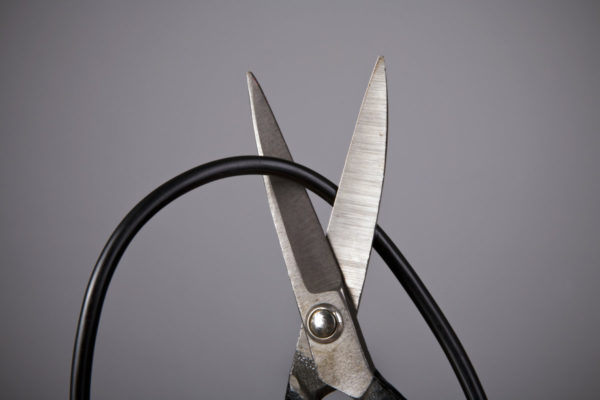 People have been cutting the cord for several years now, as cable and satellite subscription prices have continued to rise. But there have always been trade-offs. Sure, you could get an antenna and receive HD broadcasts of local stations for free. In the D/FW Metroplex, that means nearly 30 channels just flying through the airwaves waiting on someone to tune them in!
So the first step is to get a good antenna and put it in the attic as high as possible, pointed towards the broadcast towers. Not sure where your broadcast towers are located? Use https://antennaweb.org/ to find your location, and then download an app for your phone that helps orient your antenna towards the towers. Finally, connect a coax cable from the antenna to your TV and go into the menu to find the option to Scan For Channels. And that works for most people, but of course I have to be more difficult.
When we built our house a few years ago, I decided to forego installing coax in every room and instead ran 2 CAT6 lines, distributed from a central closet where coax and Ethernet (and possibly fiber in the near future) came from the Demarc. So, I needed a way to get an antenna signal to the TVs without coax drops in each room. The solution was the HD Homerun Connect Due, which not only acts as a tuner, but connects to your network to allow you to stream wirelessly to your devices through the free app. To get the content on your TV, you can cast it to a Chromecast, for example. But I need this to be easy so everyone in the house can use it, not just me!
Enter Plex Media Server. We have been using Plex for several years to manage our personal library of Movies and TV Shows, and the interface is easy enough to for anyone to navigate. Plex recently added the capability to integrate with third-party tuners (like the HD Homerun Connect) to display Live TV and also record Live TV to a connected HDD or NAS. While Plex is free, in order to add Live TV and DVR, I purchased a PlexPass. This can be a monthly charge, annual charge or a lifetime membership. Things were getting easier, but we still had to load Plex on a mobile device, and then cast it to the Chromecast connected to the TV.
Here comes Roku. If you are unfamiliar, Roku is a set-top box that connects to your TV and home network (wired or wireless) and has a variety of apps available, including Plex. This also increases the ease of use because now we have a single device that has our movies and tv shows, plus Live TV, plus other streaming services we use, namely Netflix and Amazon. Now things were really starting to get easy!
But after a few days, we were missing watching golf. And baseball. And our cooking shows. So now we had to decide on a streaming TV solution. We looked at Sling, Playstation Vue, and Fubo.tv before finally settling on YouTube TV. We liked YouTube TV because it has an easy user interface, it has an easy DVR with unlimited cloud storage, and it has all of the channels we watch, including local network channels. We do not have NFL Network, but that only has us missing two regular season games.
So that's it! We successfully cut the cord! We're saving $80/month over what we were paying DirecTV, and not really missing out on anything. Oh, and YouTube TV works during a rain storm! At this point, I could stop. But that wouldn't be the GreaterTEK way. I had to increase the easy once again. And I did that with the Logitech Harmony Ultimate Home universal remote control. One button to turn everything on, set it to the proper input and control playback, volume and navigation. Perfect! Almost …
Linking the Logitech Harmony remote to Google Home brings voice control to everything, which once again increases the easy and makes everyone in the house happy!
Thanks for following along. I hope this inspires you to cut the cord and has helped provide a "simple" roadmap of what is possible. And if you live in the D/FW Metroplex and need someone to guide you through this process, then we would love to help. Just Contact Us to set up a consultation.