Today, it's possible to open your garage door, unlock the front door, turn on the lights, adjust the temperature, turn on the television and start playing music all with your phone.  And while there is still some expense to this "connected home", it is a far cry from the thousands of dollars it was even five years ago.
Greater Technologies has a variety of products and solutions available for this space, including security cameras, video doorbells, smart door locks, lighting control, climate control and much more.  Many of this different devices can be controlled with an app on your phone or tablet, but we can also help you consolidate these devices to make it easier to manage.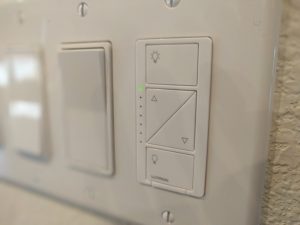 If you would like to learn more about what home automation opportunities are available to you, contact Greater Technologies today for a complimentary consultation.