Networks have extended from the office to nearly every part of the house these days, forming a critical piece of infrastructure in today's homes.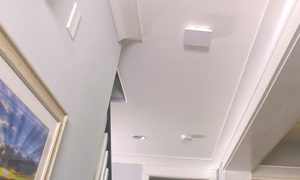 We understand how important it is to have connectivity throughout your home, and we also understand that with something as ubiquitous as wireless, it should be simple and secure and fast.
No confusing network names. No yt719$GvZ9Lri4@75 as a password. We can set up your router, configure your wired and wireless devices, ensure you are getting optimal coverage where you need it, and make sure you are getting the speed your devices need.